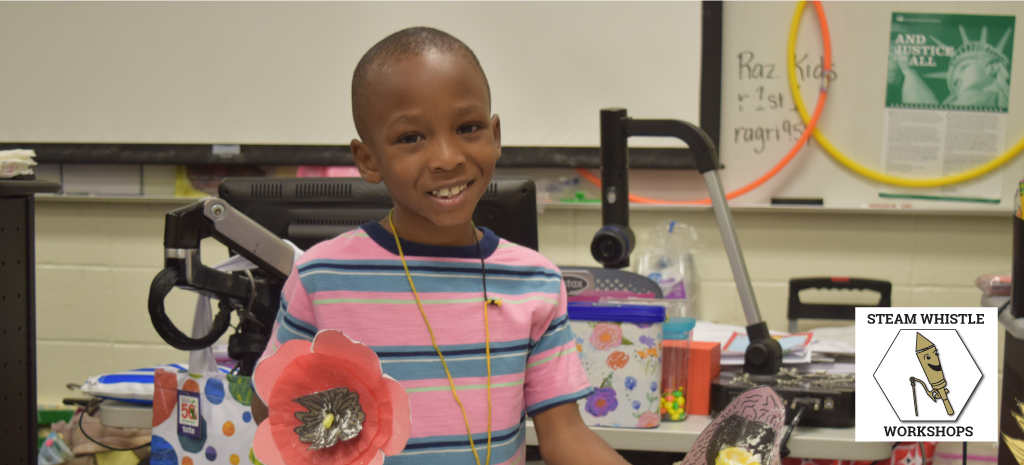 AFTER SCHOOL VIRTUAL WORKSHOPS
Join us as we bring the fun and excitement of our summer and Saturday programs into our new after school program! Each workshop below is designed to be fun, interactive, and project-focused. We'll have something new for you to choose from each month so be sure to check back often as we release new workshops.
Code, Craft, and Storytelling (2nd Session Only)
Date: **December 9th
Grade: 4th - 5th Grade
Program Times: 4:00 PM - 5:30 PM
Cost: $25
**This is the 2nd part of a 2-day workshop that we've opened up a small number of spots at a discounted rate for. A recording of the 1st part will be sent to you at the time of your registration. Please watch the recording and follow along before attending on December 9th.
Quick Registration Link:
The purchase of additional materials is required for this program which are not included in the registration fee.
Technology Requirements:

Laptop or Computer, (windows, mac, or Chromebook), internet access, and headphones.
Micro:bit:

Required Supplies:

Sketch Pad/Notebook
Scissors/Cutting Tools
Markers/Coloring Pencils (variety)
Tape (clear or masking)
Glue (white or glue stick)

Recommended Craft Materials:

1 sheet of bubble wrap
recycled materials (paper cups, egg crate, shoebox, etc.)
construction paper
stickers, feathers, googly eyes, etc.
popsicle sticks
pipe cleaners
Contact Us
If you have any questions, please visit our Frequently Asked Questions page, as you may find your answer there. If you have any additional questions, please contact us at summerpeaks@gatech.edu Email is the most efficient way to get a timely response.